Best Type of Flyscreens to Buy in Adelaide
Flyscreens are a reliable way in keeping bugs out
If you are anything like me, there's not much you find more annoying than flies buzzing around your food while you are trying to relax inside your home.
Mosquitos invading your home at night can make life uncomfortable, and bites from these pests can also be a health hazard. There's no telling who or what was the mosquito's last meal, but you can bet it's carrying an army of germs that can potentially make you sick.
Spraying insecticides at every flying pest is not the most convenient solution, especially if you are sensitive to chemicals. Flyscreens are the only reliable solution for keeping all flying pests out of your home.
They are an attractive solution that gives you 24/7 protection against pests. You can leave your windows open and enjoy the cool breezes without having to keep the aerosol spray on standby.
You may think one flyscreen is much the same as any other, but there are many options available. If you are considering adding flyscreens to your home, here are the best types of flyscreens on the market.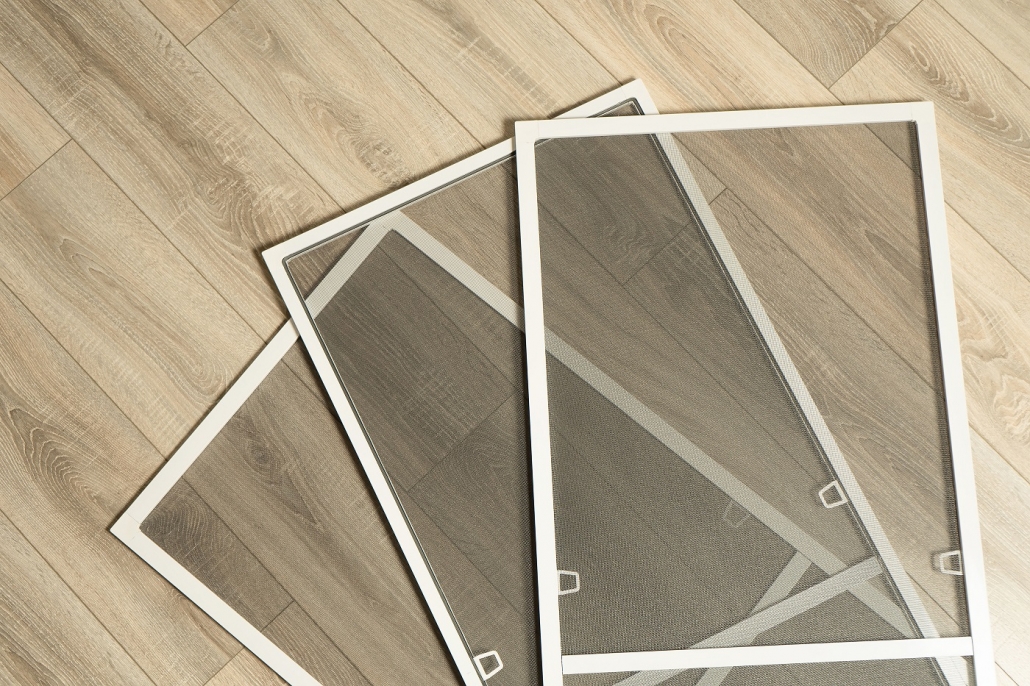 Aluminium flyscreens are more durable than most other types, which means you won't have to worry about tears, but they can dent and crease.
Fibreglass flyscreens are also called nylon mesh screens. Fibreglass won't rust, stain, or corrode, but it can stretch or tear more easily than other materials.
Stainless steel flyscreens are a fantastic solution for homes in bushfire prone areas. They are tougher than aluminium and will handle most bumps and scrapes, but they will be more expensive.
Durable pet mesh flyscreens are a sensible choice for people with pets that are prone to scratching at the door. The reinforced vinyl-coated polyester weave stands up to your furry friends needing your attention or asking to get outside.
Solar shade flyscreens are designed to provide shade as well as protection against flying pests. If you enjoy using your outdoor area for entertaining or chilling out, shade screens are your best option.
Sandfly screens are a tighter weave that will keep even the tiniest flying insects, like midges, our of your home. They are a great choice for homes by the beach.
The flyscreen weave
When you are searching around all the fly screen Adelaide supplies, you will come across a wide selection of weaves. Tighter weaves create smaller holes and keep more types of insects out. A tighter weave will offer more protection, but you may have to sacrifice some airflow and lower visibility through your windows.
Need help with the repair or installation of flyscreens in Adelaide?
Do you want to make sure you are getting the right type of flyscreen for your home? Adelaide Home Repairs can assist you with a range of internal and outdoor property maintenance services across Adelaide including repair and replacement of flyscreens. We pride ourselves on offering value, quality and peace of mind. Find out more about our flyscreen repair services right here.
More useful links
Gutter Cleaning Services Adelaide
Flyscreen Replacement Adelaide
Handyman Eastern Suburbs Adelaide
https://adelaidehomerepairs.com.au/wp-content/uploads/2020/10/Adelaide-Home-Repairs-Fly-Screen-Repairs-Replacement.jpg
933
1400
Tim Handyman
https://adelaidehomerepairs.com.au/wp-content/uploads/2020/12/Adelaide-Handyman-300x129.jpg
Tim Handyman
2021-09-20 16:09:42
2022-01-12 17:52:42
Best Type of Flyscreens to Buy in Adelaide