Adelaide Handyman Tips – Why You Need a Professional to Assemble Your Furniture
Why hire a professional Adelaide handyman to assemble your furniture?
If you have ever bought a flatpack home from Ikea and felt overwhelmed by the seemingly endless array of screws, bolts, plastic bits, and confusing line drawings that pass for instructions, you are not alone. Unfortunately, it seems like more and more furniture manufacturers have gone down the put-it-together-yourself route.
Most of us don't have the time or the patience to figure out how to put the intricate puzzle together so it at least resembles the item in the store. Nor do you want to strain your relationship with yet another argument about which way the silver rod thingy goes into the square doohickie.
There has got to be a better way to get your furniture home and put together without all the hassle. Fortunately, your Adelaide home handyman is the perfect go-to trade for putting furniture together.
Here are some ways a professional Adelaide handyman can save your sanity and possibly your relationship the next time you come home from Ikea loaded with flatpacks.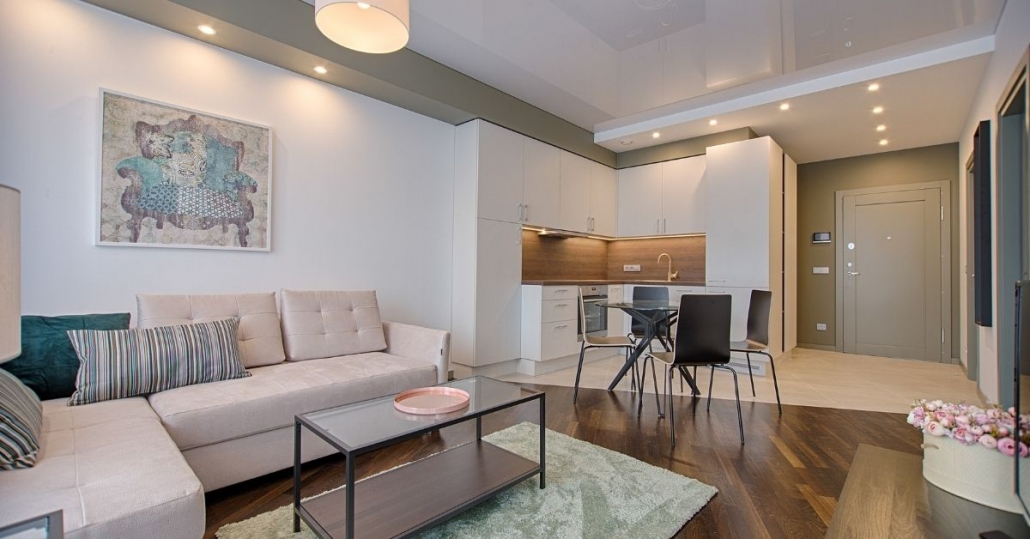 1.  Save time
Even a small wardrobe, pantry, or desk from Ikea or Bunnings can waste your entire weekend putting it together. And that's if you get everything right. Make one little mistake at the beginning of the process, which is easy to do, and you'll have to pull apart what you have done so far to start again.
Pretty soon, your affordable furniture has cost you more of your free time and raised your stress levels. A handyman with experience will have your new furniture completed in a fraction of the time without all the frustration.
2.  Avoid damaging your new furniture
Whether it's the manufacturer's fault, or you have misunderstood the instructions, there are always bits that don't fit together like the instructions say they should. It only takes a couple of connecting holes to be slightly misaligned to ruin your day. You end up using too much force and damaging your furniture to the point where you can't finish it. A professional knows how to work around these issues and get the job done without risking your furniture or your sanity.
3.  You know it's put together properly
After hours of hard work, you've finally got a finished product. It looks like the picture on the box, but there's a bunch of screws left over that you are sure are spares for just in case. An expert furniture builder will build your furniture to specifications and ensure no pieces go unused.
4.  Your Adelaide handyman has the proper tools for the job
There are hundreds of pieces that go together in the average flatpack furniture, and all the manufacturer has given you is one tiny Allen key. It's the bare minimum you need to do the job, but there are better ways.
A home handyman who builds furniture knows that the tools you get in the box are not always everything you need and never the most efficient way to build furniture. They bring their own tools, so you get a quality build every time.
5.  It's safer
If you have a lot of pieces left over, it's likely your furniture is not as stable or safe as it should be. A bed or chair with lots of left-over pieces may be in danger of collapsing. When you hire someone to build furniture who is a professional, you know for sure that your chair, desk, or bed is fit for its purpose.
Ready to get it fixed properly with a trusted handyman in Adelaide?
Adelaide Home Repairs can assist you with a range of internal and outdoor property maintenance services across Adelaide. We pride ourselves on offering value, quality and peace of mind. We welcome you to contact us today.
More useful links
https://adelaidehomerepairs.com.au/wp-content/uploads/2022/10/Adelaide-Handyman-Tips.jpg
628
1200
Tim Handyman
https://adelaidehomerepairs.com.au/wp-content/uploads/2020/12/Adelaide-Handyman-300x129.jpg
Tim Handyman
2022-10-21 13:18:16
2022-10-25 16:46:16
Adelaide Handyman Tips – Why You Need a Professional to Assemble Your Furniture